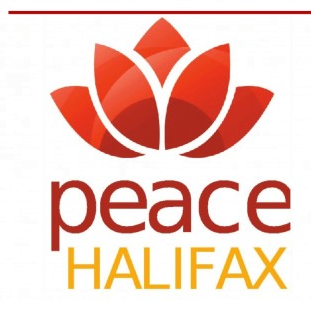 Peace Halifax is a day-long festival offered as a gift to the people of Halifax in honour of the United Nations International Day of Peace.
Peace Halifax 2022 was resccheduled after Hurricane Fiona and will take place on Sunday, October 30. After two years of mostly online events, and after a prolonged period of instability and isolation, we are looking forward to being together one again in Halifax's beautiful Central Library.
To learn more, see our schedule below.
Peace Halifax was created by Brahma Kumaris Halifax in 2015 and is celebrated on the third Saturday in September at the Halifax Central Library. The event includes a Concert for Peace, featuring incredible artists from around the world.
Interested in learning more about Peace Halifax? Explore an uplifting playlist of videos from Peace Halifax 2020. Enjoy!
TIMING
PROGRAM
DESCRIPTION
1:00pm-1:30pm
Peace Halifax Music & Meditation
Celebrate the official opening of Peace Halifax and the United Nations International Day of Peace.
1:00pm-3:30pm
Peace Halifax: Prescription for Peace
Join us outside Paul O'Regan Hall and receive your own personalized prescription for peace. The cure for what ails us all!
1:30pm-3:30pm
Peace Halifax : Family Programming
Visit the BMO Community Room on the 2nd floor for fun family art activities
1:30pm-2:00pm
Peace in Motion:The Subtle Art of Qi Gong
Explore the subtle art of Qi Gong. No experience needed!
2:00pm-3:00pm
Consciously Creating a Beautiful World in Troubling Times
Join us for this hour-long opportunity to learn, reflect and consider the peaceful way forward in turbulent times.
3:00pm-3:45pm
Peace Halifax: Beautiful World Film Festival
Fill your mind and soul with beautiful thoughts, images and music at this festival of short films, curated specially for Peace Halifax.
4:00pm-5:00pm
Concert for Peace
Live at the Halifax Central Library's Paul O'Regan' Hall
Peace Halifax is proud to present George Woodhouse and the Public Service
All day and ongoing
Finding Peace in Long Lake : A Peace Halifax Treasure Hunt
We've hidden Peace Halifax treasure caches for you to find!
PEACE HALIFAX PROGRAM
Stay tuned!
We are watching the evolving situation with COVID-19 closely and will design our Peace Halifax program with public health in mind.