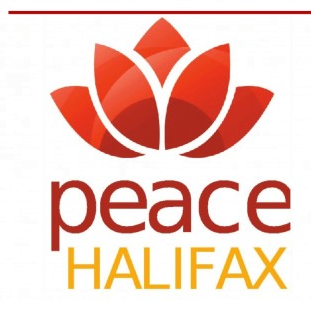 Peace Halifax is a day-long festival offered as a gift to the people of Halifax in honour of the United Nations International Day of Peace.
Peace Halifax was created by Brahma Kumaris Halifax in 2015 and is celebrated on the third Saturday in September at the Halifax Central Library.
Due to public health regulations, this year's Peace Halifax will be held online from 9am to 5pm on Saturday, September 19.
To learn more about our scheduled events, visit our Facebook event page.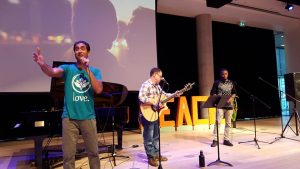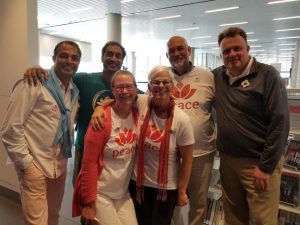 Interested in learning more about Peace Halifax? Explore an uplifting playlist of videos from Peace Halifax 2019. Enjoy!
TIMING
PROGRAM
DESCRIPTION
9:00am-10:00am
Music & Meditation
Welcome the United Nations International Day of Peace with soothing music from harpist Johanne McInnis and magical commentaries from Eric LeReste, national coordinator, Brahma Kumaris Canada
10:00am-11:00am
Peace in Motion
Yoga for the body and mind! Peaceful Hatha Yoga led by Jody Myers.
11:00am-12:00pm
Inner Power
What we all need in these times. Join us as we explore the inner resources needed for peace.
12:00pm-1:00pm
Laughter Yoga
Join Peace Halifax alumni Helen Fong as she lightens our load and our spirits.
1:00pm-2:00pm
Beacons of Peace: Interactive Workshop
Grab a pen and paper and get ready to make peace practical.
In this engaging online workshop we'll focus our attention on some of history's most inspiring leaders and discover the personal lessons they have for each one of us.
2:30pm-3:00pm
Creating Peace in a Divided World: Keynote Speaker
What defines us can often divide us. Race, religion, wealth can all create invisible borders that separate us from the human family. Join United Nations representative Gayatri Naraine as she explores how we can create peace in ourselves and the world in a time of global crisis.
3:00pm-4:00pm
Peace in a Divided World: International Panel Discussion
Hear front-line perspectives from South Africa, the United Kingdom and here at home on the challenge of creating peace in a world struggling with division.
4:00pm-5:00pm
Concert for Peace: featuring Toronto's Denzal Sinclaire Quartet

Halifax Mayor Mike Savage opens an hour of incredible music from one of Canada's most popular jazz vocalists. Sinclaire is ranked among the finest jazz singers of his generation and has performed with renowned artists such as Wynton Marsalis and The Count Basie Orchestra.
PEACE HALIFAX PROGRAM
Stay tuned!
We are watching the evolving situation with COVID-19 closely and will design our Peace Halifax program with public health in mind.