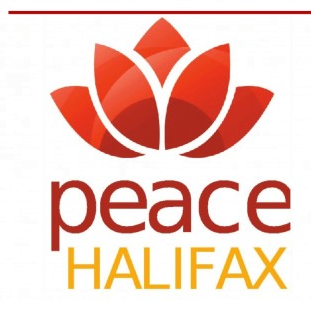 Peace Halifax is a day-long festival offered as a gift to the people of Halifax in honour of the United Nations International Day of Peace.
Peace Halifax 2023 was scheduled to take place at the Halifax Central Library from 1:00 to 5:00 pm on Saturday, September 16, however due to Hurricane Lee we have decided to postpone Peace Halifax and proceed with an online Concert for Peace. Join us on Saturday, September 16 at 4pm Atlantic time for an online concert in the eye of the storm, featuring acclaimed jazz artist Denzal Sinclaire. Just click the link and join us online! 
Peace Halifax was created by Brahma Kumaris Halifax in 2015 and is celebrated on the third Saturday in September at the Halifax Central Library. The event includes a Concert for Peace, featuring incredible artists from around the world.
Interested in learning more about Peace Halifax? Explore an uplifting playlist of videos from Peace Halifax 2020. Enjoy!
TIMING
PROGRAM
DESCRIPTION
1:00pm-4:00pm
Peace Tree and Virtuescope
Come visit us in the Halifax Central Library lobby
1:00pm-1:30pm
Peace Halifax Music & Meditation
Celebrate the official opening of Peace Halifax and the United Nations International Day of Peace.
1:30pm-3:30pm
Peace Halifax : The Art of Peace
Visit the BMO Community Room on the 2nd floor for fun art activities for families and teens
1:30pm-3:30pm
Decorate your own peace sticks
Find us at the colouring tables just outside the BMO Community Room
1:30pm-2:00pm
Peace in Motion:The Subtle Art of Qi Gong
Explore the subtle art of Qi Gong. No experience needed!
2:00pm-2:30pm
The Beauty of Peace:Film Festival
Join us for inspiring short films focused on the beauty of everyday moments and the opportunity they provide to experience and share peace.
2:30pm-3:45pm
Powered by Peace: Practical Stories from everyday life
Peace is not passive. It is an active, empowering opportunity that we can choose even in the most challenging situations. Come here practical stories of peace from people from all walks of life.
4:00pm-5:00pm
Concert for Peace
Live at the Halifax Central Library's Paul O'Regan' Hall
Peace Halifax is proud to present acclaimed jazz artist Denzal Sinclaire, spoken word poet Guyleigh Johnson and musician and meditator David Kilowsky from Rajasthan, India.
PEACE HALIFAX PROGRAM
Stay tuned!
We are watching the evolving situation with COVID-19 closely and will design our Peace Halifax program with public health in mind.